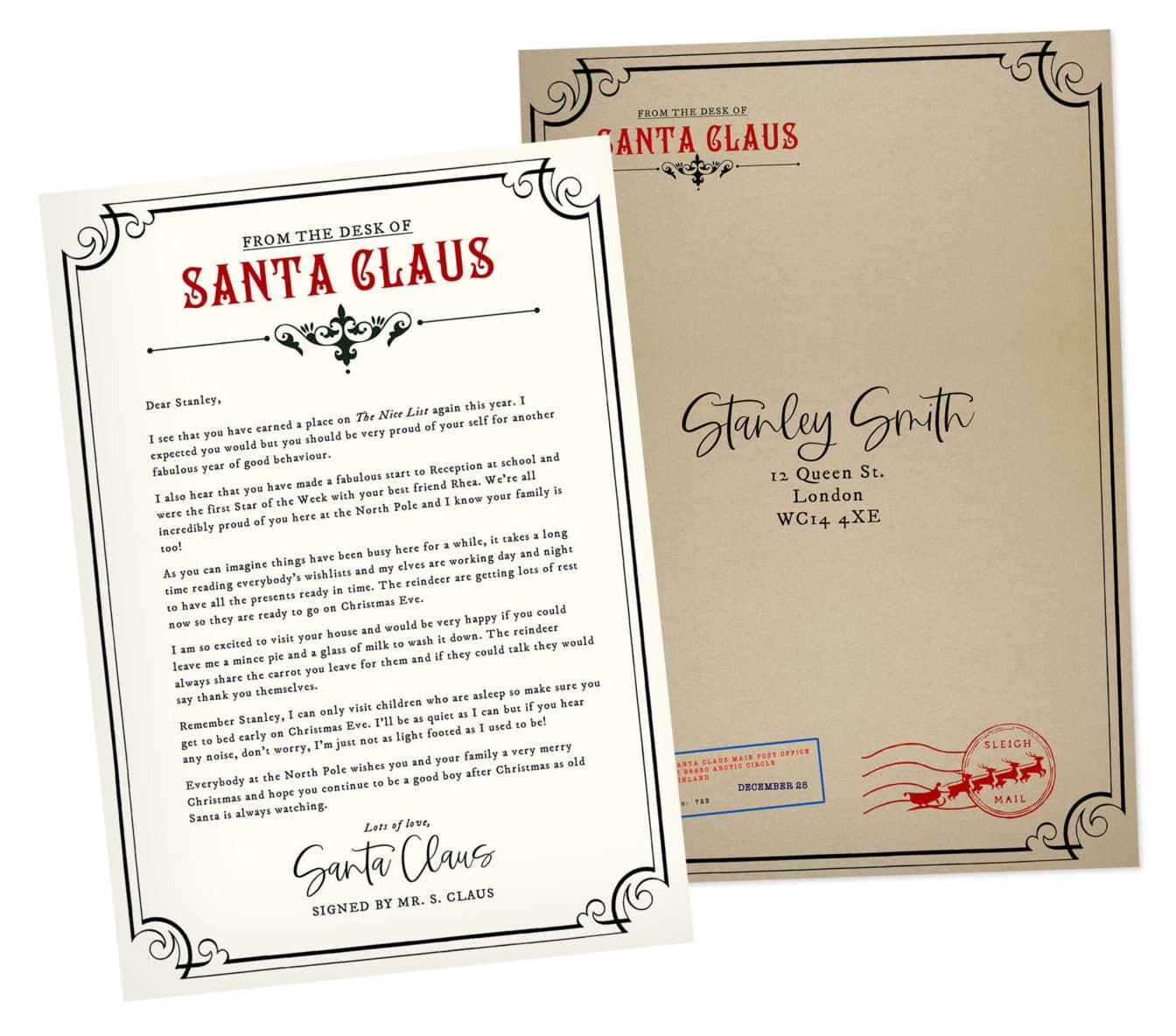 Our beautiful Santa Letter Bundles are the perfect special touch for your young believers. Professionally designed and printed on luxury textured paper stock, providing an authentic package. It is strictly one child per package so if you'd like multiple please complete the details and add them to your basket individually for each child.
Included in the bundle is:
1. A personalised letter from Santa / Father Christmas
2. Nice List certificate & stickers
3. Present Wishlist
4. Return Santa's Workshop envelope
5. Magic reindeer food packet
Letter includes a special, personalised section.